Joined

Jul 15, 2019
Messages

112
Solutions

1
Reaction score

124
Hey everyone!
I just want to share something I just completed. And I'm very proud of it. Maybe you can also get an idea for your own projects if you are cutting costs.
It's basically a poor man's version of the Local Pack grid that Local SEO tools like Local Viking and LocalFalcon offers. But this is using excel and manual data input of ranking positions. So no automation, but what's important for me when I created this was to cut costs and to get the visual of the grid.
Here's what the grid looks like:
keywordresearchtemplate-min.gif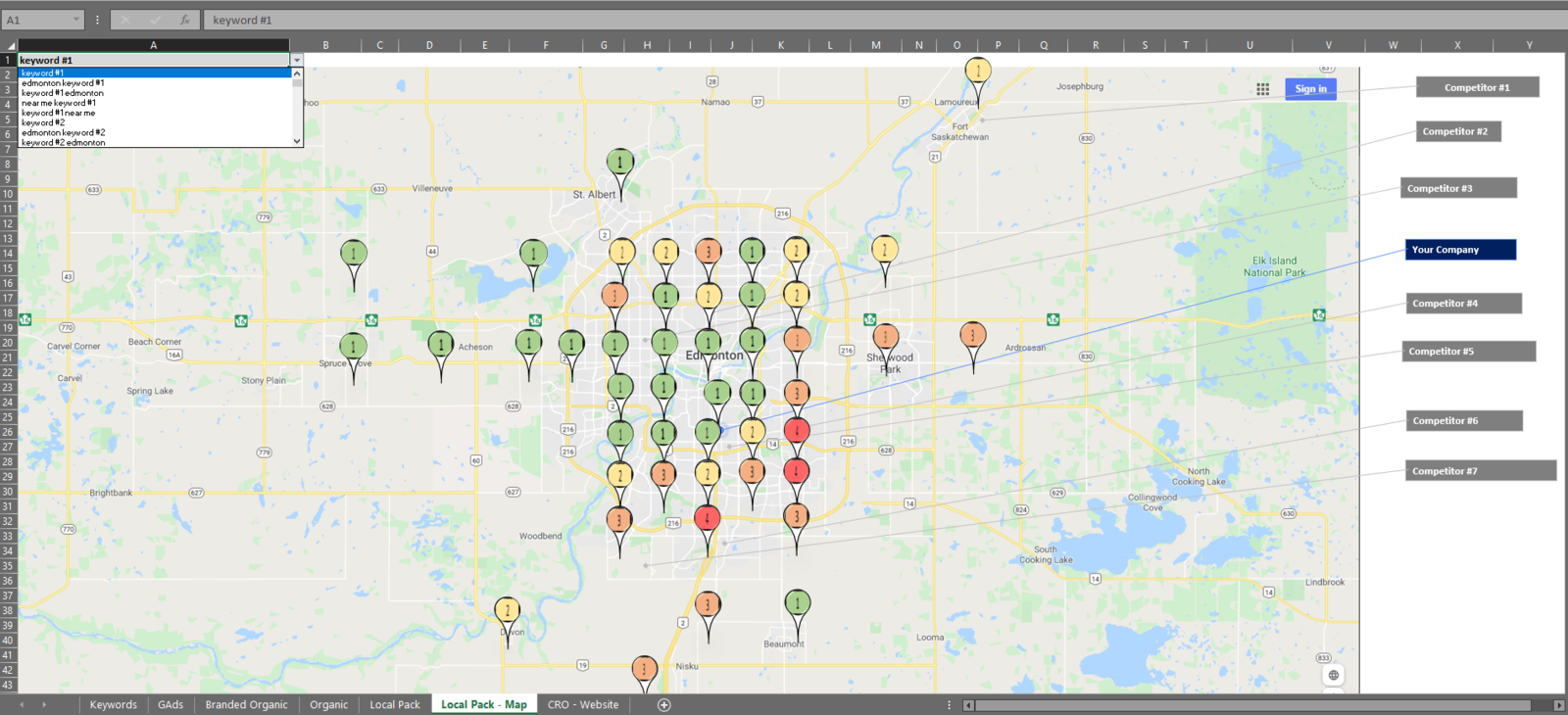 I basically had to get the ranking position for each GPS coordinate and keywords. In my case, that's 4,080 rankings, tracking 85 keywords and 44 GPS coordinates. So it's a lot of work and time (which I have a lot of nowadays).
Then I took a screenshot of our city from Google Maps. Created a Vlookup table at the bottom to show the ranking of a certain GPS coordinates based on the keywords selected in cell A1. Then using each cell that shows the ranking, I copied it, pasted as Linked Picture, made the photo as a circle, added the teardrop, a little editing for better visuals - and boom.
I plan to just keep updating the ranks per 3 GPS coordinates daily which will take 30 minutes per day.
I also made a few more things that are easy to make but if it's helpful - go ahead and use it.
I attached a zip file of the spreadsheet. Feel free to use it - if they are helpful.
Anyways, just wanted to share.
Thanks!
Last edited: