Administrator
Local Search Expert
LocalU Faculty
Joined

Aug 23, 2014
Messages

5,055
Solutions

41
Reaction score

2,668
FYI - I wanted to share with you guys that I have been watching a trend that I'm seeing grow in the legal industry. We work with a lot of lawyers and I've been noticing that someone is making a ton of edits to listings in large cities to try and weaken the ranking of the listing. Usually they are edits to the primary category where they change it to a less-specific category that would weaken the ranking of the listing. I had this happen to a client a few months ago and his ranking tanked overnight. The moment we changed the category back it went right back to normal.
Here is what it looks like (disclaimer: this example is
not
my client):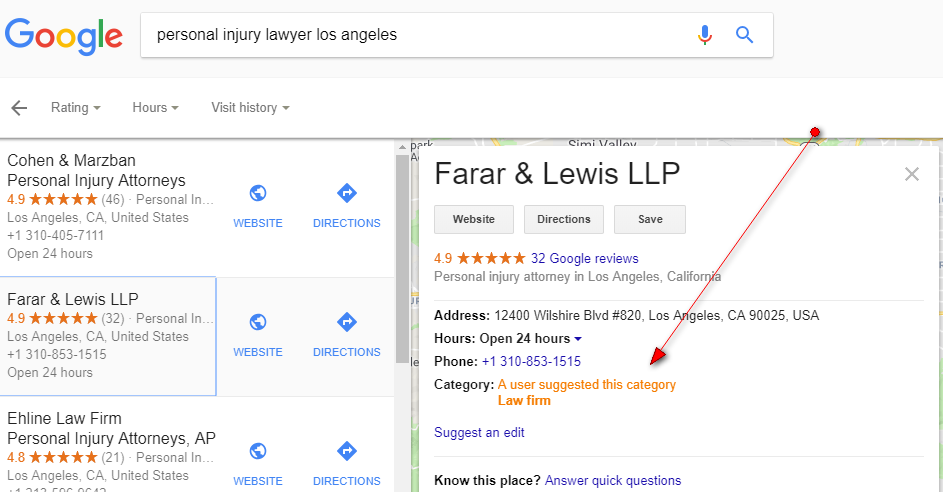 We just got notified about edits that actually published for 2 of our clients (both lawyers) today. In one case they also changed the phone number. In both cases they updated the primary category and removed the appointment URL along with several attributes.
Keep a close eye on your clients guys - it's a sick world out there.