So weird. I have an old client with a biz been there for 20 years.
When looking in Google Maps, when searching the area
https://maps.google.com/maps?q=s+ma...5&hnear=S+Main+St,+Kennesaw,+Georgia&t=m&z=15
we we don't see his biz. Another auto shop company at the same address however is (Bimmer) on the map. It is a 14,000 square feet warehouse split into 3 biz.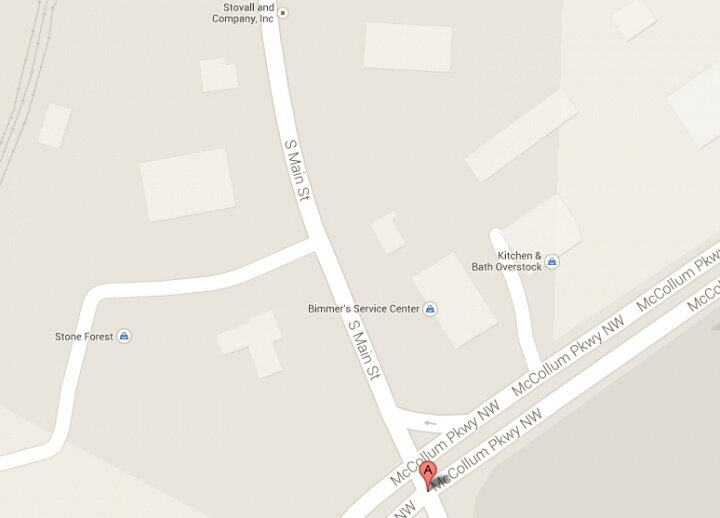 I can find my guy Flag Auto when I search by name in the search bar, his biz comes up with a red pin.
And he ranks in pack when searching keywords. Auto Service Kennesaw
But the actual map doesn't show him. As shown from picture above.
Why would this be?
Here is his Google plus listing:
https://plus.google.com/112591307712120231179/about?gl=us&hl=en
Thanks for any ideas. I am wondering if because he shares the building with Bimmer that is the reason.
Now onto some details.
Flag's address is with Suite C but it was not put onto his Google listing (it is however in other citations and on website), also in his dash he spells the street S Main St NW.
That being said, Bimmer and another business on this street, use the address (who show up on the map with a marker) have the address as simply "South Main Street".
Do you guys think I should try and change his address in the Google listing to South Main Street Suite C? Or "South Main Street"?
I want to be cautious because as Linda said the other day, even tiny changes on your Google listing can have repercussions and I don't want to get knocked out of pack.
Or should I not touch the dash and work in Maps to request an edit?