I'm working with a dentist who owns two locations. He's the only dentist and moves between them.
Google currently has three listings; one for the dentist and one for each location.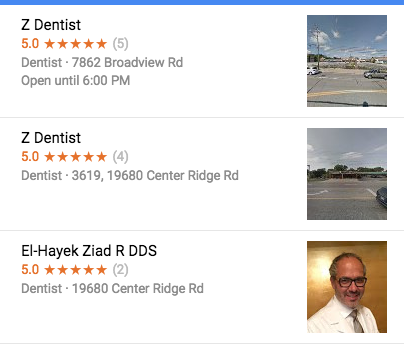 My question is: Should I merge the practitioner listing with the corresponding location? Should both listings be named: Z Dentist: Ziad R. El-Hayek, DDS?
I haven't run into this case before and wasn't sure what the best practice is for this scenario.