Joined

May 31, 2019
Messages

51
Reaction score

6
When you search "Suboxone Clinic Houston" only 1 specific map listing shows because the name is Houston Suboxone Clinic. This appears to be a real business and the actual business name.
Is there any way to get Google to show a regular 3-pack instead though? It's not even an exact match of the name.
I tried the "send feedback" link at the bottom of the page, but I know that doesn't get an individual response.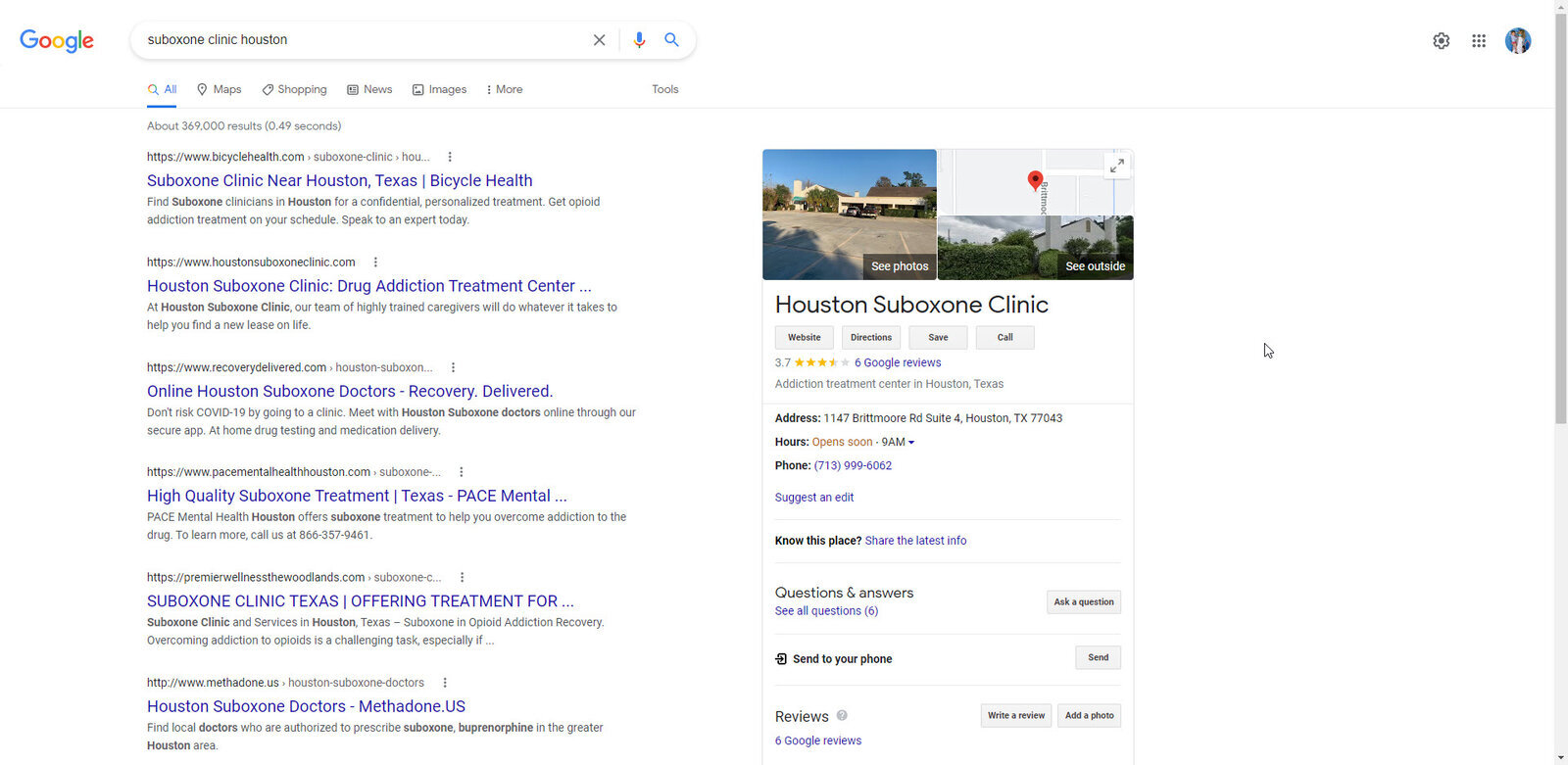 This is also happening in Chicago (Suboxone Clinic Chicago) and in that case, the business is CLOSED. (When you call it sends an automatic text message saying the business is closed. The website has been shut down). I tried: the redressal form, suggesting an edit with the text message included, had others suggest an edit and posted on the Google Help forum. Nothing is getting that listing removed.