Hello everyone!
I've run into a pretty confusing issue with a client of mine. I work primarily with car dealerships and the typical sitelinks you see under their SERPs are their profit center pages (New inventory, used inventory, etc). However with one of my clients their sitelinks are showing one with the slug as the title.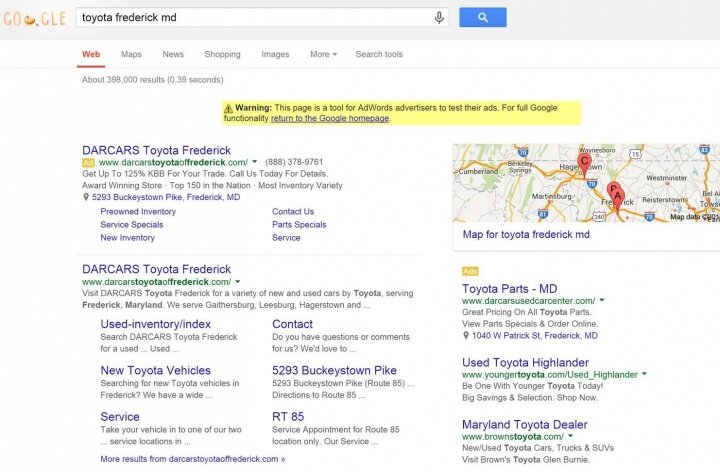 The main page for Used Inventory listings is
Code:
http://www.darcarstoyotaoffrederick.com/used-inventory/index.htm
.... The page with the URL ending in just /used-inventory/ isn't even in the sitemap but clearly it exists. We have tried setting up a 301 but it didn't work. We have demoted the sitelink in webmaster tools (several months ago) and it is still appearing in the SERPs.
If we cannot get Google to show the correct page we would at least like for it to display a page title and not the slug for the page. Does anyone have an idea of how we should proceed?
Thank you all very much for your time and help on this confusing issue!!
- Dev