Moderator
Local Search Expert
Joined

Jun 28, 2012
Messages

13,313
Reaction score

4,148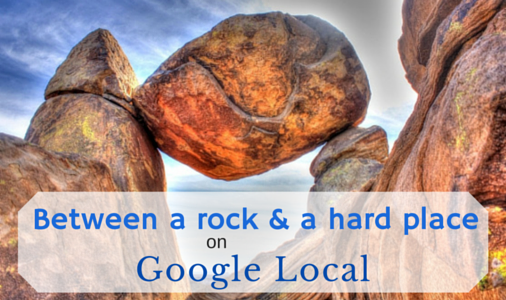 ​
Considering rebranding?
If so, unfortunately you are stuck between a rock and a hard place.
My best advice - just don't do it!
Just in case anyone is unaware, if you rebrand, Google will often create a new page for your business and mark the old one "
Permanently Closed
". So if a customer Googles you to find phone # or whatever, it can look like you are out of business.
Check out this thread:
The Business has changed it's name and has a new GMB Page. I marked the old GMB page as closed. However the business still trades at the same address and phone number with same type of business.

Previous clients that knew it by it's old name might now think it's closed if they come across the GMB page.

Should I have marked it as permanently closed? Please any advice.
I replied:
Unfortunately you are stuck between a rock and a hard place.

There is no perfect solution here!

Ideally you should have just changed the name on the old page, but that probably would have resulted in the same outcome. Google likely would have created a new page and marked the old one closed.

The old one MUST be closed because you can't have 2 listings for the same business at the same location. And even if it was allowed it would hurt your ranking.

As for potential customer impact - if there is a move at least instead of a permanently closed message you can get a relocated message on the listing with a link to the new one. But there isn't a tag that says name changed or rebranded.

You could contact phone support and see if by chance there is anything they can do, somehow link to the new listing? But I'm not aware of anything that can be done for name changes.

My best advice to businesses? Don't change your name and don't ever move.

The Google Gods won't handle it very well.
In addition to the fact that Google really does not handle it well when you make any change to NAP, there is another ranking problem that can sometimes come from having a closed listing at the same location. See this:
<a href="http://www.localsearchforum.com/google-local-important/27109-can-closed-google-local-listings-kill-ranking-important-new-troubleshooting-tip.html">Can "Closed" Google Local Listings Kill Ranking?
Important New Troubleshooting Tip</a>
But the biggest problem is still that it can look to existing customers like the business is closed.
I recently asked Google again for a new listing tag:
If an existing customer searches for the old business by name, to get their number or check hours or double check location or whatever. It looks like they are closed and they could lose that client.

I've been getting lots of requests for a "Rebranded", or "Name Changed" tag - similar to the "Relocated" tag - so when I business just changes their name it does not look like they are permanently closed. Any way you can try to push that through for us?
No word yet, but will keep you posted.
In the meantime, just don't rebrand.
Oh and moves aren't much fun either! Same rock and hard place to some degree. But at least there is supposed to be a "Relocated Tag" that links to the new listing. (When it works right.)
Tons more info in our <a href="http://www.localsearchforum.com/moving-name-changes/">Moving or Name Changes Forum</a>.
Weigh in below if you want a "Name Changed" or "Rebranded" Tag

I will show this post to Google and it will add leverage to my request above.
<meta property="og:type" content="article"><meta property="og:title" content=""><meta property="og:description" content="">
<meta property="og:image" content="">