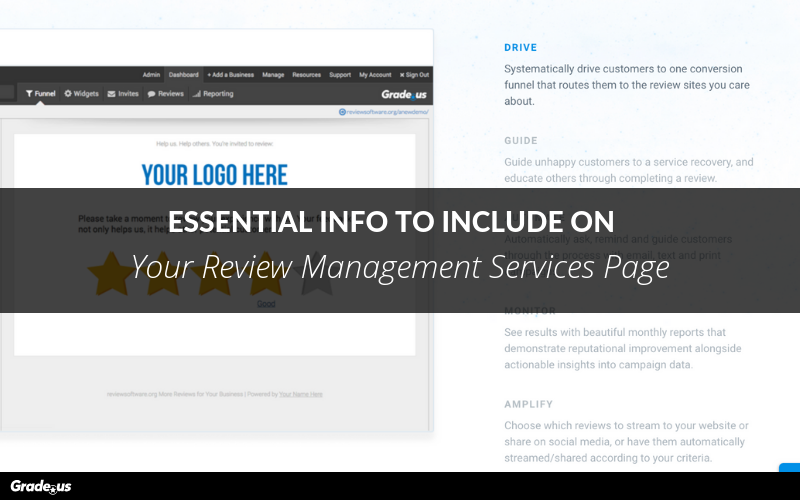 Essential Info to Include On Your Review Management Services Page
"I don't believe you."

There's this deep seated fear that prospective clients won't believe in you if you fail to say and do the right things. The frustrating part about this subtle fear?
It's true.

Clients use your website and your review management services page to evaluate your agency. Recognize the large component looming in this evaluation process?

Your services.

Is your review management services page attracting or repelling clients?

Service pages are deceptive.

When agencies write the content for their service pages they assume clients are searching for a detailed breakdown of their service offerings.

That's part of it.

But what clients are really searching for is validation. They're looking for validators that accomplish a few important things.

1. Calls them out.
2. Discusses their specific pain points.
3. Demonstrates how their service solves these pain points.
4. Calls them to action.

You knew that already, didn't you? Here's the problem.

Most aren't doing it.

Many agencies are providing short snippets that simply proclaim. A pithy lecture stating you need online review management services.
Andrew does a significant deep dive into a variety of strategies for content and info to include on your review management services page. Do you feel like this advice applies to other service offerings like SEO or Advertising or Local Marketing? How so?
Read the full article
here
.