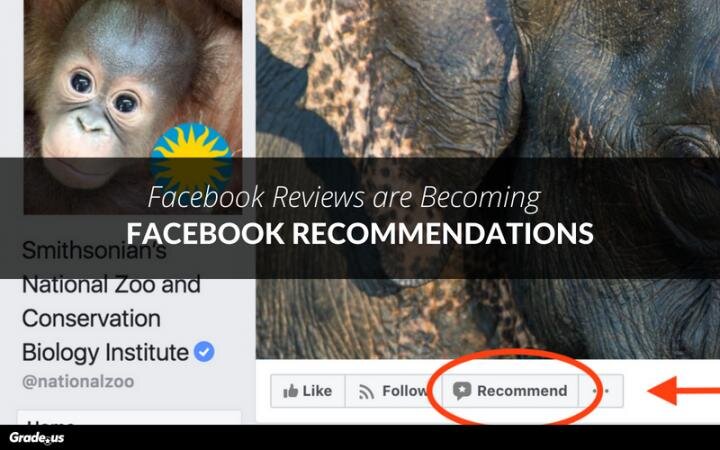 Facebook Reviews Are Becoming Facebook Recommendations
Now, when you go to a local business's Facebook page, instead of the ability to rate them 5 stars, you will now be presented with the binary option of whether you'd like to recommend them or not.



Read about how Facebook is adjusting 'reviews' going forward and how Grade.us is adjusting as a result.

Full article here.