Joined

Aug 27, 2019
Messages

30
Reaction score

8
Hi there,
I am aware this is a subject which appears often but I am just after some clarification and thoughts on how other interpret Google's guidelines.
I am working with a client which is an SAB and they are adamant they do not want to display their home address.
They can obviously set up a registered address where they can receive mail etc (say an accountants location) but this cannot be used on GMB as the business address for my clients company as there will be numerous businesses at this address, and nobody from my clients business is ever at that location.
The law in the UK at least, (not sure about US) is that you have to display your registered address, if you have one, on your businesses website.
For SABs to appear in map packs, where they do not display an address, can be quite hard work especially in competitive markets, and can really affect their visibility.
See the image below from Google's guidelines under how to display an address.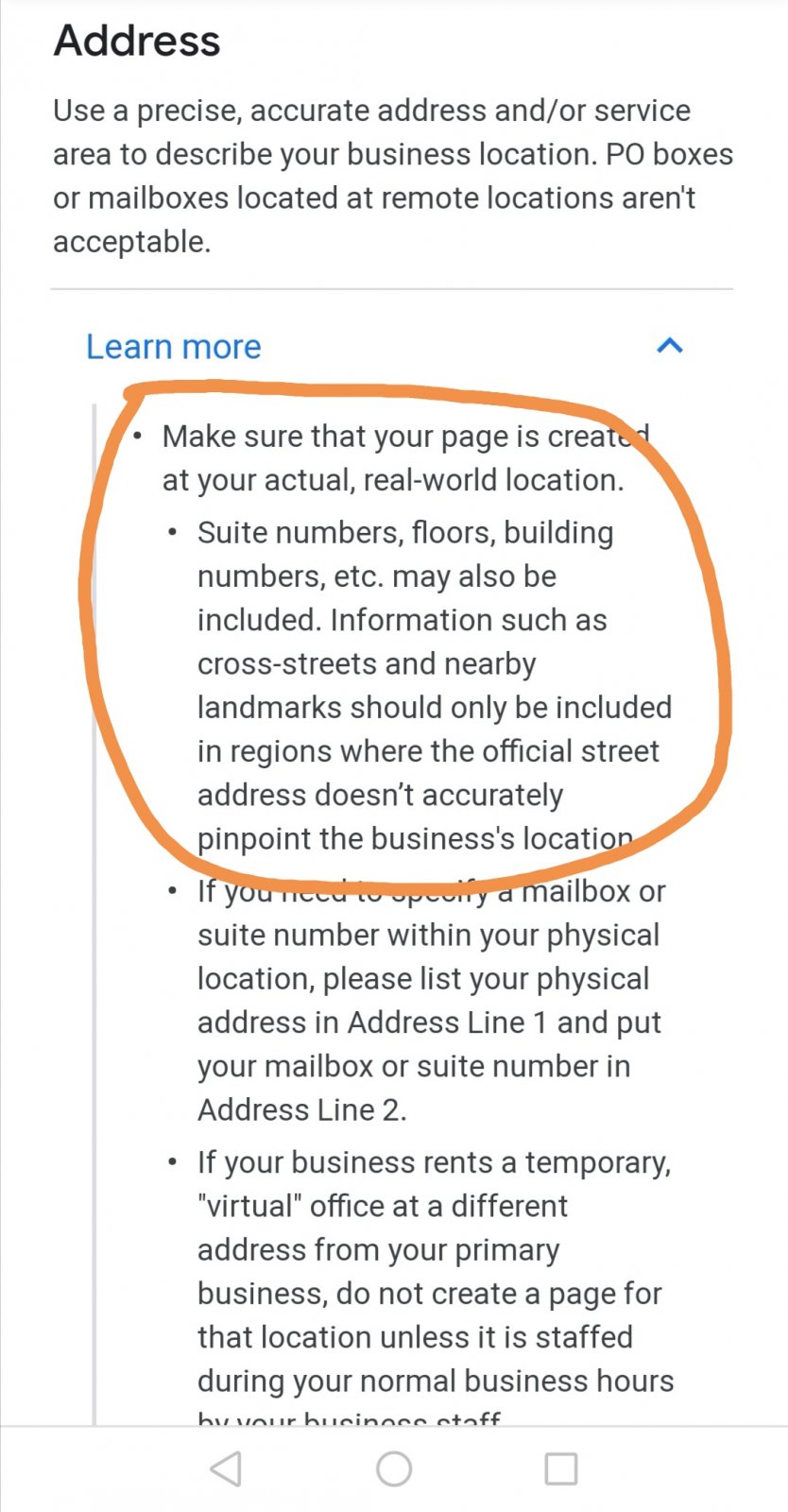 My questions are:
1. Does displaying registered address affect SEO as Google will see this address on the website but not on GMB listing or citations?
2. Can you display a physical location without a door number but close proximity to the business? This way you can hide where you actually live and Google still displays a map marker where local customers can find your listings easier. You can obviously still include service areas too.
3. Would adding an address without a door number clash with the registered address and effect NAP consistency.
Hope this all makes sense.
Kind regards
Edward