I was searching today for "
64 Market Street, Portsmouth, NH
" which is in the heart of the city's downtown. I noticed that a few establishments were highlighted in yellow. When I hovered over them I saw the following text at the bottom of the popup "
Because you rated Warren's Lobster
very good
."
Warren's Lobster
is located in Kittery, Maine, the next town over.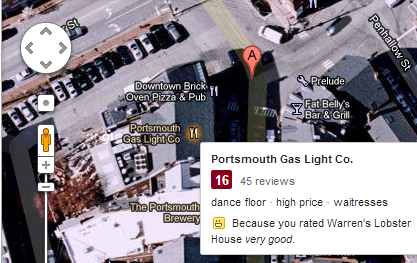 Anyone else seeing this or something similar?