Moderator
Local Search Expert
Joined

Jun 28, 2012
Messages

13,313
Reaction score

4,148
There is an exciting new Chrome feature, that's rumored to be released at Google I/O.
Google Stars - A beautiful new way to bookmark and categorize everything.
Florian Kiersch, who is know for digging in and finding Google code for not yet released new products that are being tested, made the discovery. Here are some images he grabbed of the icons.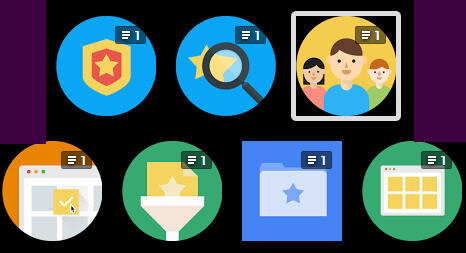 ​
At least one of those icons has to do with reviews so this new option will tie into Local to some degree.
The Verve says:
"Google Stars was originally called Google Collections, Kiersch writes, and it looks like a cross between Pinterest, Dropbox, and Del.icio.us, laid out in an image-rich grid. "More beautiful than bookmarks," the source code says."
Here are Florian's G+ posts and below are a couple more detailed articles.
<script type="text/javascript" src="https://apis.google.com/js/plusone.js"></script>

<div class="g-post" data-href="https://plus.google.com/109543393310967160565/posts/JVLWnNYBKNr"></div>

<script type="text/javascript" src="https://apis.google.com/js/plusone.js"></script>
<!-- Place this tag where you want the widget to render. -->
<div class="g-post" data-href="https://plus.google.com/109543393310967160565/posts/BdSvgNTvUWU"></div>
​
Google is testing 'Stars,' an attempt to make bookmarking actually useful | The Verge
<a href="http://thenextweb.com/google/2014/04/22/google-is-testing-a-feature-that-lets-chrome-users-save-share-and-organize-their-favorite-web-content/">Google Testing Favoriting Service Google Stars for Chrome</a>
Google Stars spilled: collections for your internet things - SlashGear
Image credit - Florian Kiersch from the post above.
PS I've known about this for awhile, but have been backed up, so apologies for not sharing sooner.
What do you think?