Moderator
Local Search Expert
Joined

Jun 28, 2012
Messages

13,313
Reaction score

4,148
I added the word "Local" to the title because everything in this post pertains to Local Search consultants as well as organic search consultants.
Specialize, know your personal USP, become a thought leader, build a brand...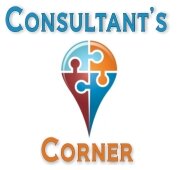 ​
<a href="http://www.isoosi.com/blog/independent-search-consultant-complicated-world.html">How to be an Independent Search Consultant in an Over-Complicated World</a>

In 2014, not only must an SEO know how content marketing works or how people interact on social and how actions in those fields have a reflection in his job, Google itself has also become a complicated monster, and it crafts every single vertical search with rules that are daily becoming more and more different.

If, then, we look at the search industry, we see how agencies—both search marketing of any kind (enterprise, boutique, etc.) and more classic advertising ones—have reached that stage of maturity to substantially occupy a big part of the market share.

So, how can a freelancer survive in this incredibly competitive environment?

I will try to give you my answer, but please don't consider it as an "ultimate guide." It simply is what the experience I earned during all these years taught me.