By Brian Barwig, Sterling Sky Inc.
Oct 27, 2020
Those of us who work with local businesses know that strategies often always center around the business' location. Our goal as marketers is to drive more customers into their stores, and those customers generally live within a small proximity around their office. But what do you do when your business is a home office and you don't want customers showing up at your house or your run-down store because your business type makes it so that the transaction takes place at your customer's location? It can be challenging because the Local algorithm that powers Google My Business listings
was built around the Google Maps pin.
Trying to make it work for a
service area business
can often feel like competing with Beyonce when you're simply one of the "other sisters" that no one cares about.
What Should You put in the Service Area Section in GMB?​
All the service area section in GMB is really useful for is dictating what shows up on the for your highlighted area. What you put in this section
does not impact ranking
.
Should You Hide Your Address?​
According to
Google My Business Guidelines
, "if your business doesn't have a storefront with clear signage but travels to customers at their physical locations, you're allowed one service-area Business Profile. If you're a service-area business, you should hide your business address from customers. For example, if you're a plumber and run your business from your residential address, clear the address from your Business Profile".
When setting up a Service Area Business (SAB) in Google My Business (GMB), you will be asked a series of questions regarding your business. One of the first questions Google will ask is, "Do you want to add a location customers can visit, like a store or office?" These days, when you create a listing and select "No" for this question, Google automatically hides your address so it's not anywhere in the dashboard. However, if you missed doing that, you can still
remove the address later
by pressing "clear address". So the guidelines "suggest" doing this but is it a good idea?
First, if you hide your address you don't get a map marker. That might not sound too bad, but look at how much extra exposure Nutri-Lawn gets here by Google showing a pin & the distance to the user.
Second, there was a
thread that came up on our forum
recently where an SEO agency was complaining that switching his client (plumber) listing to an SAB with a hidden address had a negative impact on calls. One recent example from our Local Search Forum has a user complaining that his
traffic and leads have dropped significantly
after switching his business to a Service Area Business. Here is a quote from the
forum thread
,
I had such a huge drop in my calls and website visits after I converted from physical address to SAB in the auto repair niche."
Another quote from the same thread,
Since [clearing address], his calls have dropped off and his listings on maps has become almost non-existent.
One last quote from the same thread,
I'm in the bin/dumpster rental business and I too lost rankings with our Toronto franchise location when I made this switch.
Should You Show the Address of your SAB?​
There appears to be a lot of reasons why you'd want to ignore this guideline, but before you decide to change your listing, it's important to consider the negatives. Some negatives of showing the address of your SAB listing include GMB Support not helping you. I've seen tons of cases where businesses contact GMB support for help with an issue and the support agent won't address their concern until they fix guidelines violations on the listing.
Second, there is an increased chance of
suspensions
. I try to not make major edits to listings for industries like locksmiths or garage door repair because it's so easy to trigger a suspension that pulls the listing off Google completely. In these cases, you won't get your listing reinstated unless you clear your address.
Lastly, your home address will be publicly visible. This is not ideal for a variety of reasons.
Do Service Area Pages Still Work?​
We have evidence service area pages still work. For example, here is a small sample of how many conversions were driven from the top-performing service area page over the course of a year. As you can see, it varies quite a bit based on the industry.
There are a few things you can add to your page to provide Google with enough information to understand what the page is about and rank organically. Here are a few ideas you can implement on your website.
Build a table of recent cases the business has handled

List driving directions to the office/business
Use photos of the city the business is in to enhance the page

Add reviews specific to that location/area.
With all of these additions to a Service Area Page, were able to see an increase in traffic and rankings to our client's pages.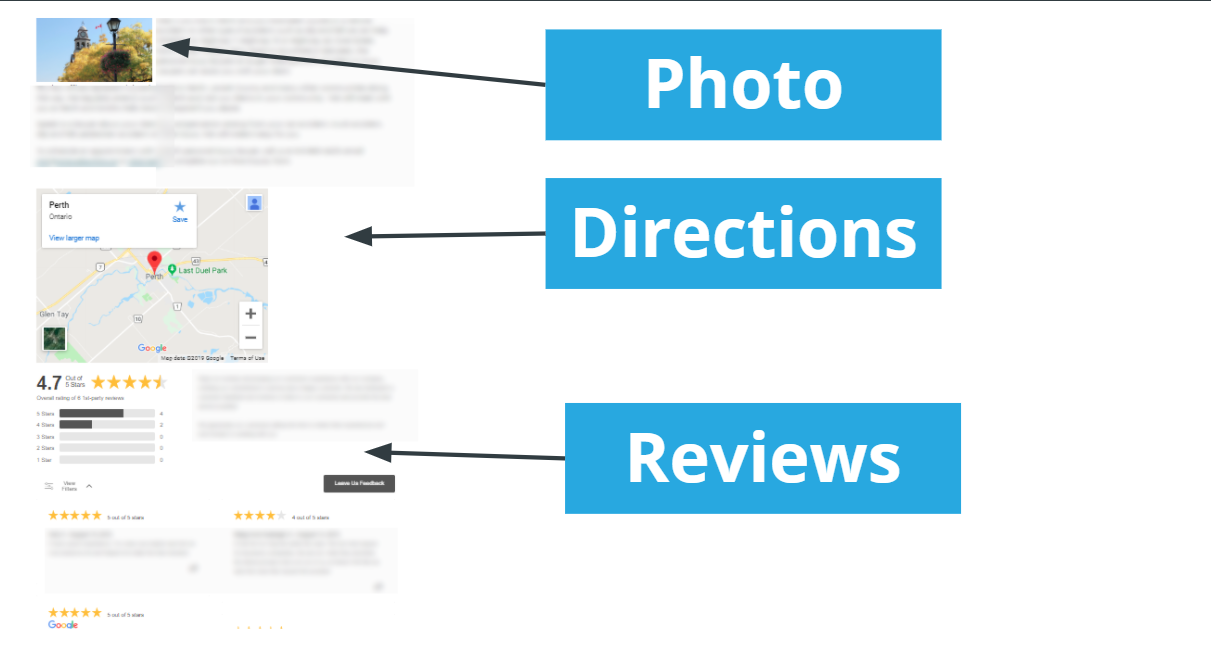 Do you have strategies you find work really well for service area businesses? Tell us about them in the comments.
About
Brian Barwig
Local Search Analyst at
Sterling Sky Inc
.
Brian is a Local Search Analyst at Sterling Sky. He has been helping clients with Local SEO since 2008 and works on a variety of client businesses for Sterling Sky.