I'm prefacing this with: I absolutely despise the new forced "manage in search" for GBPs...
OK — how do you edit a menu link on them now? I have a client that is a golf course and there's a 3rd party menu link appearing that we did not place and I cannot find anywhere to edit/remove it. They would like to add the link to their Bar & Grill page there (or alternatively the pdf of their actual menu).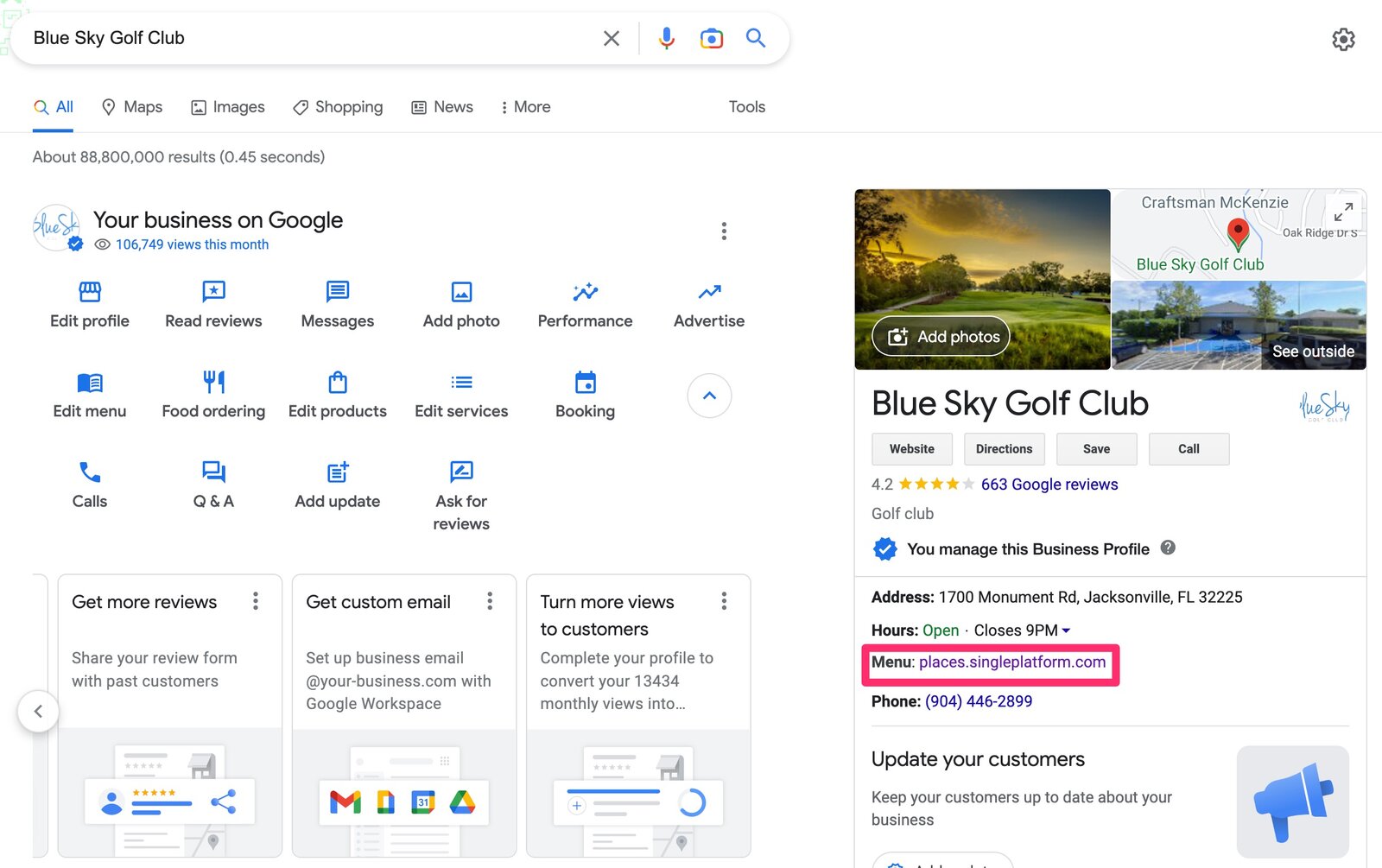 The "Edit menu" button just opens a box where you put individual menu items:
There
HAS
to be a way to edit this link, right??
EDIT:
This is interesting — if you turn off "Food ordering" Google asks why you're turning it off and the options include the 3rd party links aren't accurate/aren't partnered with, etc...