Joined

Mar 7, 2016
Messages

79
Reaction score

19
Was reading a great
article
on creating infographics on the Search Engine Journal website, it actually spells out some of the do's and don'ts like;
Use 2 fonts minimum, no more than 4
Make sure fonts are the same; serif or sans serif
Did you know there's 320k fonts out there!?
Stick to 2 main colors; no more than 4
Leave a lot of white space (I see too many artists violating this tip)
This is probably hands down the most useful layout chart for figuring out what type of infographic you should be using.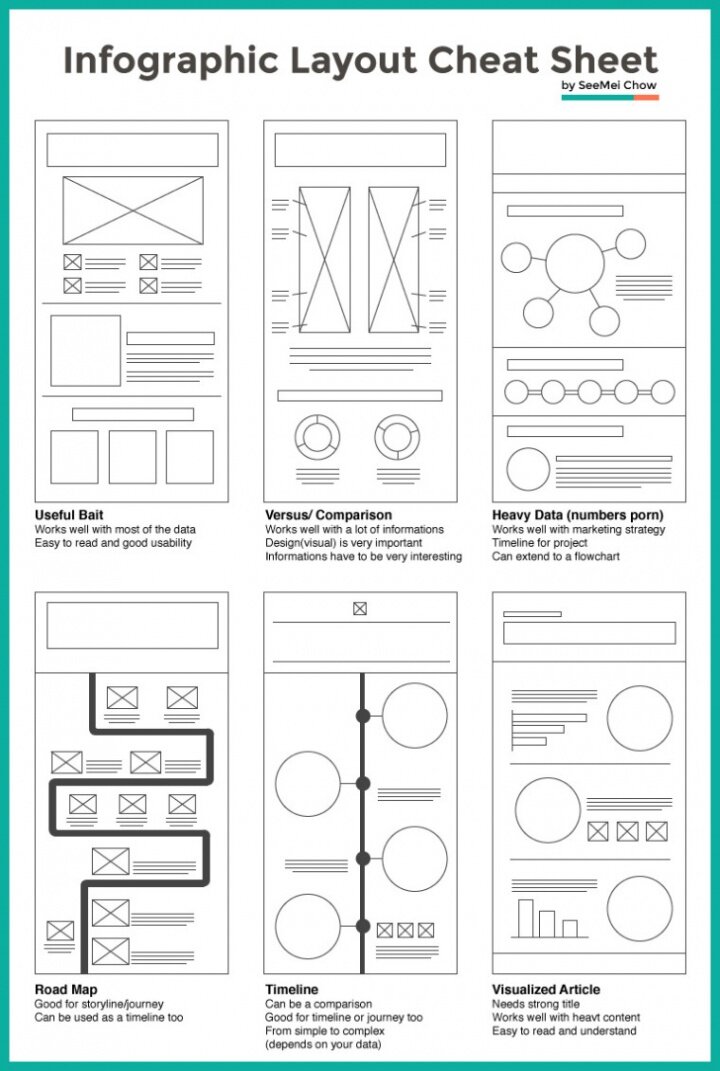 After reading this I wanted to start a thread to see what resources everyone has
locked away in their bookmarks bar
, feel free to share some previous works or tell us what sites you use to create these beautiful pieces of digital search-engine ranking artwork.
I actually learned about infographics and the importance of them from Tommy McDonald over at Ahref (and bhw). Simply put this is the
best method
for acquiring backlinks without risk to the seo campaign, and if you can accomplish this on a Hyper-Local scale than this has the opportunity to
cement
your client in the local SERPs and it gives them superior local brand recognition (especially if it's collaborative with other businesses).
Here in my neck of the woods, someone created a cartoon map of a suburb, with all the local businesses and parks spelled out for people. This is a great source of pride for the local businesses (they all have one up). Creating something like this can also draw more business to you when they see what an amazing job you have done attracting attention to their local businesses.
A ton of backlinks are to be had with this game, and it's definitely a long term
not
cheap strategy, below is a site that helps you embed links in the infographics so when people share and host them on their site you get a back link.
The Share Code Generator
Here are some sites Tommy recommended and some I have added as well. Most of them have free templates, sign up with enough of them and you have a library of free templates to use!
Creative Meerkat - Infographic | Sales Thread | Banner Design
Create Easy Infographics, Reports, Presentations | Piktochart
https://infogr.am/
Infographics Templates Archives
15 Free Infographic Templates
https://blog.hubspot.com/marketing/free-ppt-infographic-templates-designs-ht
https://designmaz.net/free-infographic-vector-templates/
Exclusive High Quality Free Infographics Templates
Create Interactive Online Presentations, infographics, animations & banners in HTML5 - Visme by Easy WebContent
https://venngage.com/
Tips & Tools For Creating Infographics | Creative Meerkat Design Agency
Top 16 video stock footage download, AE templates royalty free | ME
http://www.canva.com/