Hello, I'm looking for advice on removing a duplicate listing for a client. The listing I want to keep is marked as a duplicate and Google is suggesting to delete one or the other. Both are verified and in the dashboard.
What is the correct way to do this? If I remove the listing I no longer want it sounds like it will still be a duplicate in the wild just not in my dashboard.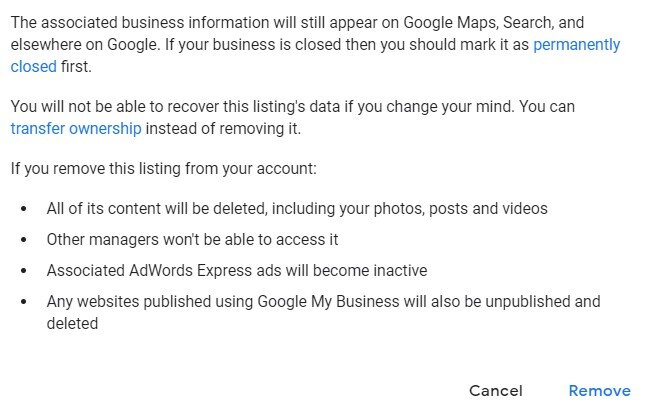 A side note here; I don't think a request to merge listings is correct since they were set up with different services and therefore have reviews based on those services. The duplicate issue is based on two listings with the same address. The old business (service) doesn't exist anymore so I obviously want to remove that one.
Should I mark the business as closed and then remove it? The goal is to keep the verified listing that was marked as duplicate. Thanks!