Hey everyone,
Just wanted to share this interesting experience with reviews this morning and see if anyone had any thoughts.
I received an email that one of my reviews for a local Starbucks got a few likes. So I went to check out the GMB page and saw that a sentence from my review was featured.
Here's the featured portion:
Surprisingly, they took a negative sentence from my 5 star review to feature. In fact, it's literally the only negative thing I said in the review. Here's the full text: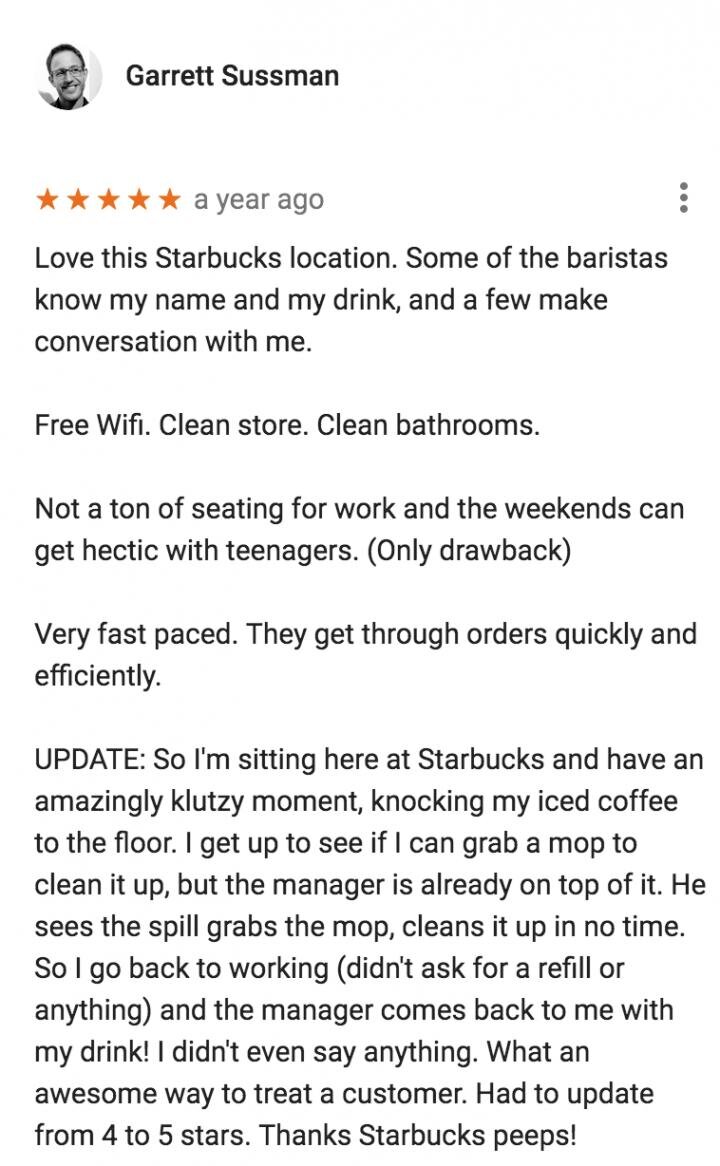 I'm just curious if others feel like this is a case of keywords standing out in the algorithm regardless of sentiment, or if maybe it purposefully picked out the opposite sentiment. I'd assume it's the former, and that again highlights the importance of the actual text content in reviews.
Especially with seeing more feature review snippets in the local pack, it's something for business owners to be wary of.
Thoughts?