We put together a new free resource around review management and marketing. Our most recent blog post goes through the steps that a businesses (or agency) can use to strategize and implement a review management and marketing strategy.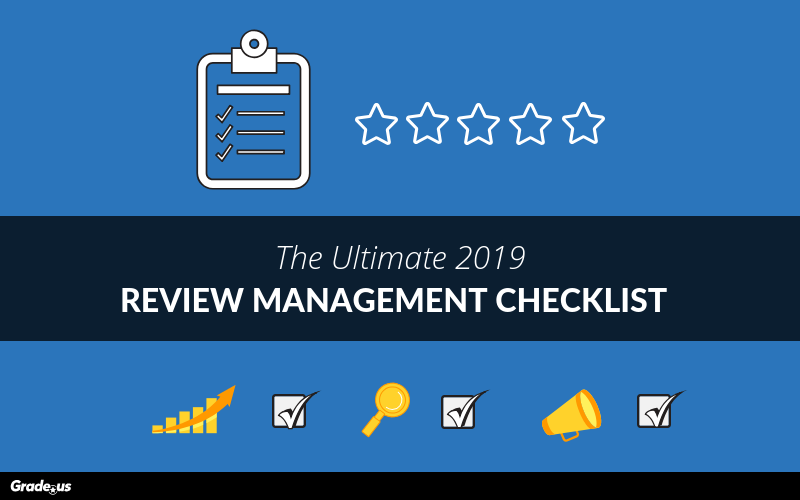 The Ultimate 2019 Review Management Checklist
In this post, Andrew goes through some fulfillment best practices, initial review management audit steps, strategy (like who should be in charge of reviews at the company),ways to implement acquisition (whether you use grade.us, do it manually, or use another review management platform, review marketing tactics, and customer support tactics/strategy.
Read the full blog post
here.
Are there any tactics that you use for your biz or your clients that aren't included in our version of the checklist? I'd be curious to know what we missed.