I came across this weird issue.
When my location is set to another city, e.g. Milwaukee or New York, and I perform a search for
san francisco personal injury lawyer
the local results are for the "location" and not for the geo referenced in the search query. However the organic results are for San Francisco.
I should mention, I am only seeing this for San Francisco searches (I haven't tried many geos though so it may affect others as well). Chicago, New York, Miami did not return bad results.
I thought this was weird and I wanted to share.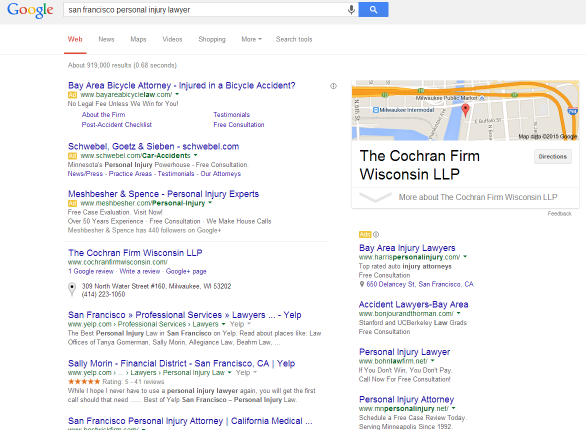 and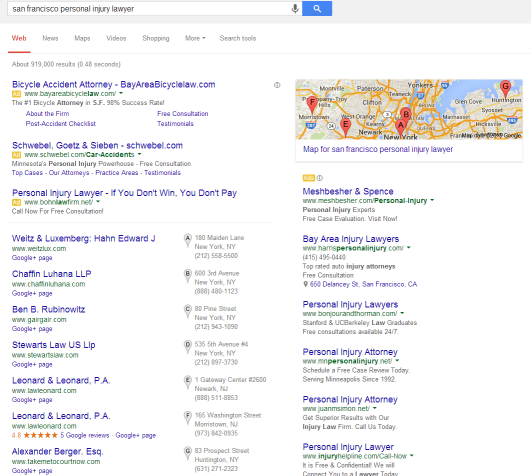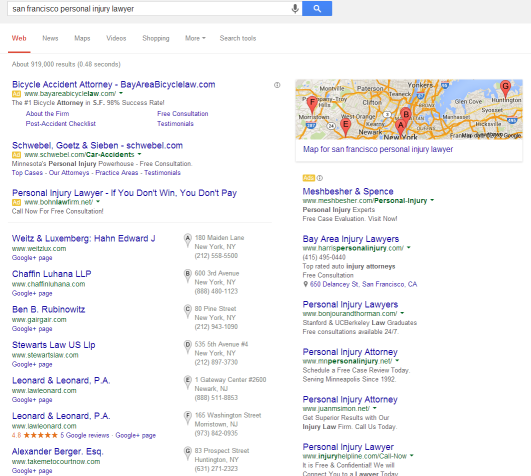 Last edited: