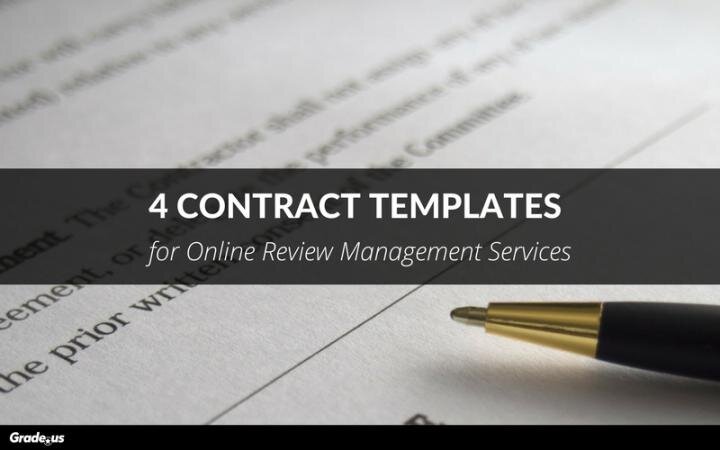 4 Contract Templates for Online Review Management Services
Contracts come with a list of unspoken rules
Bad contracts kill deals.


Bad contracts don't follow the rules. These rules determine whether your contract will (a.) be read by decision makers, (b.) accepted by managers and influencers and (c.) signed and submitted.


Typically, these rules are implicit and vague.


To make things even more complicated, you'll need to know when to follow these rules, when to break them and who to break them with. These rules aren't clear, they're occasionally unfair and difficult to change. These rules dictate the reception your contracts receive.


Get it right, things go well. Make a misstep and you're automatically to blame.




1. Your contract should be one to five pages max.


2. Prospects probably won't read your contract.
3. They'll skip to the parts they want to see.


4. If they don't read it, your contract will catch them off guard.


5. Later, when they're caught off guard, they'll blame you.
Semantics matter here.


When I use the term "contract" I'm largely describing the details that outline promises and expectations. What your soon-to-be-client will receive (from you) and what they will give (to you). This isn't an agreement and I'm not offering legal advice.


Want legal advice? Get an attorney.




Okay then.



What are the key components of a winning online review management contract?

Read the rest of Andrew's post here. He goes on to provide the 4 different frameworks for an Online Review Management service contract.