Here's one of the locations I manage in Google+ (upgraded to GMB):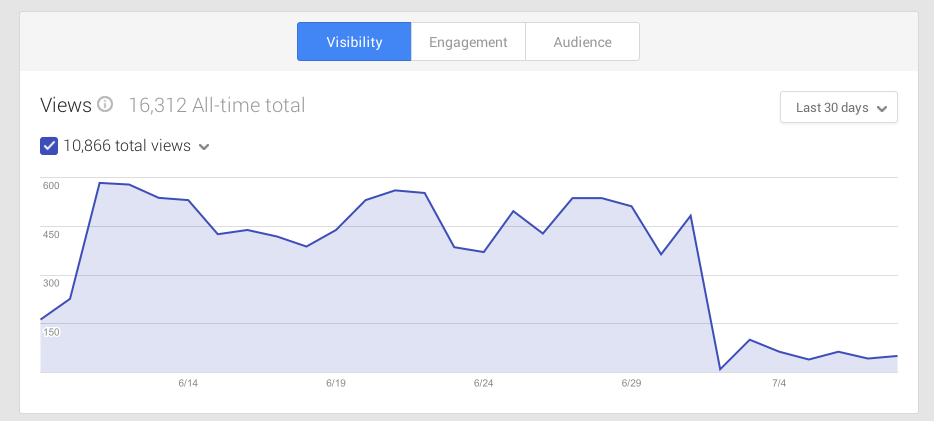 Huge drop on 7/2. I've spot checked about 40-50 locations in various locations and niches. Most of my locations have seen this drop.
Searched the forum, Google Product forum and local search blogs but haven't really found anything. Anybody else seeing this in their insights as well?