Hi There,
I'm seeing new options in the Info section for COVID-19 Info links and also a Telehealth info link.
This particular business doesn't offer Telehealth at this time but they do have a custom banner with their COVID-19 office hour updates that is regularly updated. I've checked on desktop & iPhone but nothing shows live, maybe I'll have to wait a few days.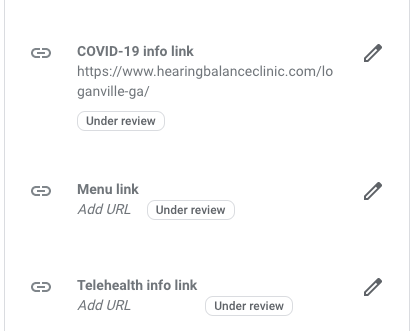 Has anyone else seen this and are you using it? What does it look like live?
TIA!
-Kim