Hey SEOs,
This is a design nit-pick issue but I wanted to see if anyone has a good template or suggestion for creating a GMB cover photo for a listing where the search box won't overlay the main substance of the photo. On almost every cover photo option I have used for a client, the search box in Google Maps overlays the faces of the people in the photo. It seems like a dumb UX issue on Google's part, so I am "asking the audience" for a quick fix or template I can use to avoid this issue and still have a nice, usable photo on desktop and mobile where their faces aren't always blocked. Here is a desktop screenshot example:
Mobile is also weird. The snippet photo that shows below the map view also cuts off their heads, but when you click on the listing to see more business information, the photo looks fine. So 2 out of 3 views have a poor UX.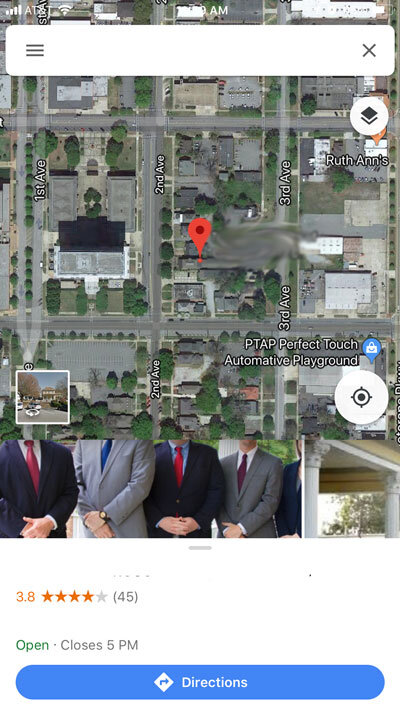 Thanks for any suggestions!
-LD