Hey All,
I could be way late to the game on this but just wondering if anyone has seen instances of Google allowing reviews with images in them. I have uploaded the screenshot here: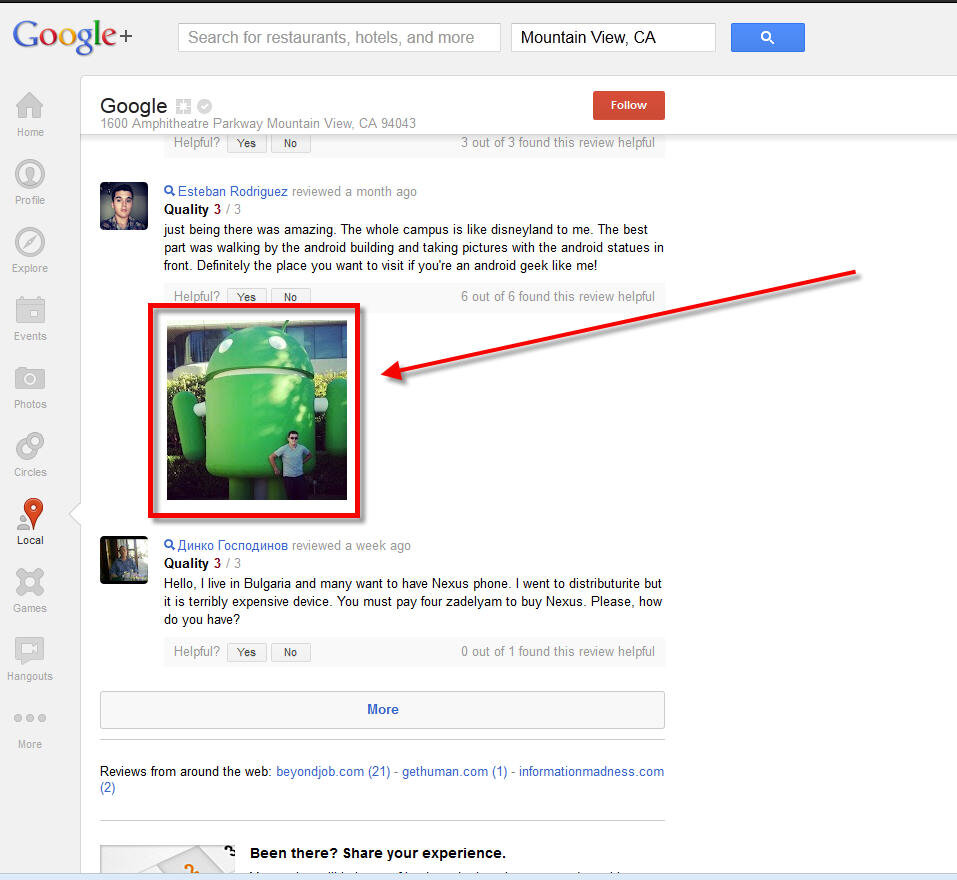 If that is to small go to Google's G+ Local Page found here:
Google - Google+
Click the "About" tab to access the reviews and scroll down until you see an image of the green Android robot. Like I said, I could be way late to this but any/all feedback is greatly appreciated.
Thanks,
Matt