Moderator
Local Search Expert
Joined

Jun 28, 2012
Messages

13,313
Reaction score

4,148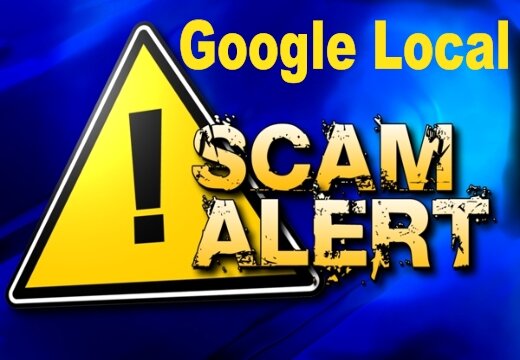 ​
3rd party SEO companies holding clients GMB listings hostage is fairly common unfortunately. If you are a consultant, likely you'll run into the problem with a client, if you have not already.
Reading this will help you prepare and know what to do.
Important tip lower down.
The problem seems to be escalating lately, even though it's expressly prohibited in the GMB guidelines.
See section under:

Ownership --- Additional guidelines for authorized representatives

"Always respond to management access requests promptly, and always transfer listing ownership to the business owner immediately upon request. Authorized representatives must, whenever possible, encourage the business owner to create an account, own the listing, and add authorized representatives as managers. Learn more about transferring ownership.

Failure to adhere to these policies may result in a suspension for the listing and/or account."
I would sure like to see companies like this that hijack listings get account suspensions (after the listing is transferred to the rightful owner.)
HERE IS ONE STORY ABOUT A SHADY SEO COMPANY YOU SHOULD BE AWARE OF.
They have TONS of clients and are notorious for pulling stuff like this. I'm not going to mention the name here, you'll see it in the post below. But Mike Blumenthal has outed them in the past and they've been outed here previously too.
Here is the thread at the GMB Community that I escalated yesterday.
<a href="https://www.en.advertisercommunity.com/t5/Ownership-Conflicts/Former-internet-marketing-company-refuses-to-turn-over-GMB/m-p/562534">Former internet marketing company refuses to turn over GMB listing now that we stopped using them</a>
The shady SEO company changed the biz name to a generic keyword name and changed the phone # of the listing, so they can SELL it to some other local biz. This is just so wrong!
The kicker is that support supposedly told him to create a new listing AND the 2 would merge and he'd get control back that way.
The name and phone are diff, I don't think they'd merge. PLUS he wants his original listing that has his reviews, which should be able to be transferred I would think.
So I jumped in to see if I could help him resolve it.
Turns out Elliot, the business owner, posted about this here at the forum back in April. We gave him the info about how to request transfer back then and he still is not getting anywhere.
<a href="http://www.localsearchforum.com/google-local/41628-3rd-party-search-engine-optimization-company-holding-clients-gmb-listing-hostage.html">3rd party SEO company holding clients GMB listing hostage</a>
In reading about another similar case that Priya escalated,
I learned something
consultants should be aware of.
Here is that thread:
<a href="https://www.en.advertisercommunity.com/t5/Ownership-Conflicts/Google-My-Business-Ownership-Conflict/td-p/556168">Google My Business Ownership Conflict - The Google Advertiser Community - 556168</a>
In that case it's a Local Search Consultant that's trying to get control of the listing.
IMPORTANT TIP
If you want to get control of a listing back from a shady SEO,
DO NOT do it yourself.
Guide the client through the process and have them do it.
It makes sense when you understand all the scams Google runs into...
But it can be seen by Google as one SEO just trying to get a client listing from another SEO. It could be the 2nd SEO making up stories, that's really the bad guy trying to take control. So as you see in that last thread, the consultant expended lots of energy and got nowhere.
In the case I'm helping on, it's the owner that's been trying to get control of the listing and they have not made any progress either. But I'm hopeful Google will help him work this out. I'll keep you posted on the progress.
If a client has their listing held hostage by a previous SEO, what would you do???

Have YOU ever had this happen?