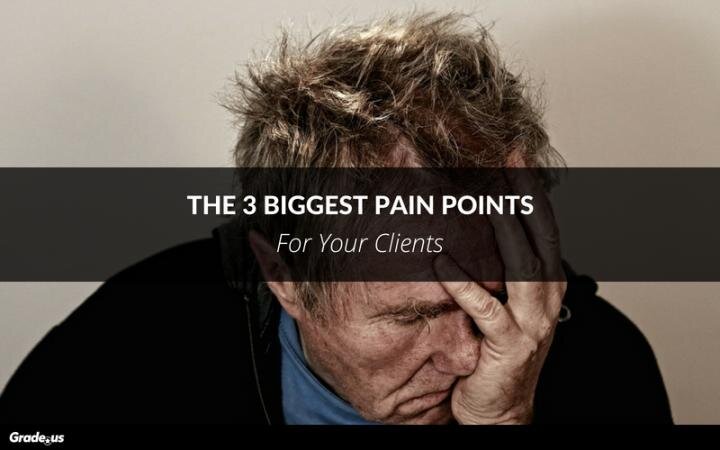 The 3 Biggest Pain Points For Your Clients
Your clients are in pain.

Their business has specific challenges that keep them from achieving the results they desperately need. Challenges your agency is uniquely equipped to handle.

These pain points can be damaging.



These challenges have the potential to undermine every facet of your client's marketing. It makes their advertising more expensive. It decreases their conversion rates, making it harder to win new customers. It slowly erodes their profit margins.





Read the rest of Andrew's post here.

He goes on to talk about the pre-contract, during contract, and post contract pain points for clients and how to try to help them (before they leave).