Joined

Nov 22, 2018
Messages

44
Reaction score

20
As an agency we have never experienced this before. We have a client, we are the owner (not primary) of the GMB. When we go to add the users it shows them as invited like you see below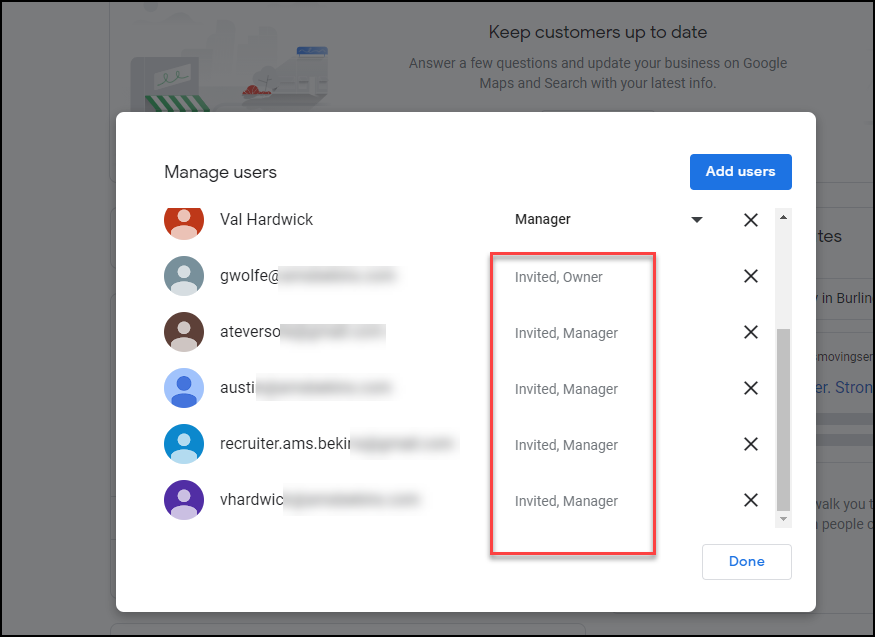 Here is where it gets odd. The Invited manager NEVER gets an invite, never. These are email addresses at their domain BTW. On top of that, when we invite one of the users, GMB accepts the email, then changes it to another one in the invited users block.
I told the client to just try and login to GMB with the invited email and that doesn't work either. I tried this myself and I can login to GMB
This is me logged in as the last user you see above - vhardwi... but there are no companies in there to manage, if I click on the logo on the top left it kicks me out.
Urghhhhh. Any thoughts or ideas?
They need access so they can respond to reviews.
Thanks.