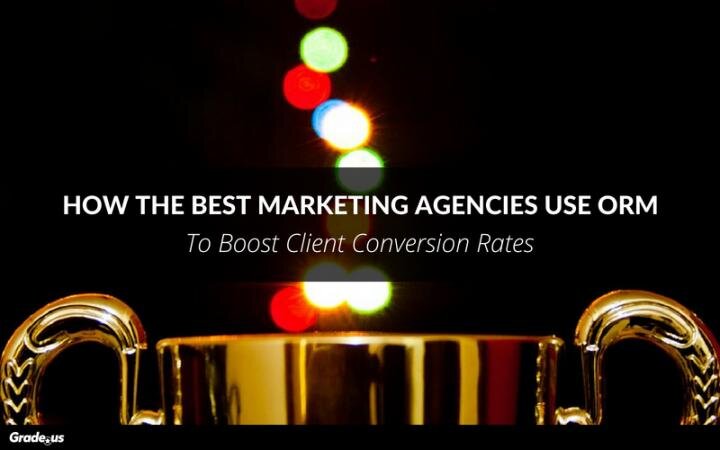 How the Best Marketing Agencies Use ORM To Boost Client Conversion Rates
More traffic or more conversions? Which one is more valuable to your agency clients? The best marketing agencies know the answer. In fact, any agency worth their salt knows the answer to this question.
It's conversions.


Customers produce the revenue (and profit) your clients need. If they're unable to convert their traffic, it's worthless, right?



Andrew goes on to discuss some research he did into the services offered by agencies on Clutch.co's 2017 Global Leader's list and how Online Review Management is a major missed opportunity for the modern marketing agency that works with small businesses.

Read the full post here.