Joined

Jan 30, 2013
Messages

59
Reaction score

16
So I've been following this topic for a while now, here and elsewhere. I understand that google is working on it but this has been going on for a client of mine for about 6 months and we now have some good documentation.
I've read the post here:
If you are a business that is frustrated by Google not publishing your reviews, you are not alone. We are seeing more and more reports of businesses that are complaining about missing Google reviews or reviews not publishing when customers post them. In this example from the forum people...
www.sterlingsky.ca
I've submitted a ticket here:
Sign in - Google Accounts
and opened a post here:
Sign in - Google Accounts
Here's the post:
https://support.google.com/business/thread/166543588?hl=en
In short my client tells me 10+ have gone missing Since February 2022. After a while he started having his clients send screenshots because they would tell them they left reviews but they wouldn't show. I have proof of 3 but client is insisting it's many many more.
If I could get at least some of these restored it would go a long way.
Client has 2 offices (Boston MA and Salem MA)
Here are the respective profiles:
| | | | |
| --- | --- | --- | --- |
| Name | Location | Review Date | Screenshot? |
| Bryan Dawley | Boston | 4/28/22 | Yes |
| Andrew Rich | Salem | 2/28/22 | Yes |
| Madeline Delgado | Boston | 2/12/22 | Yes |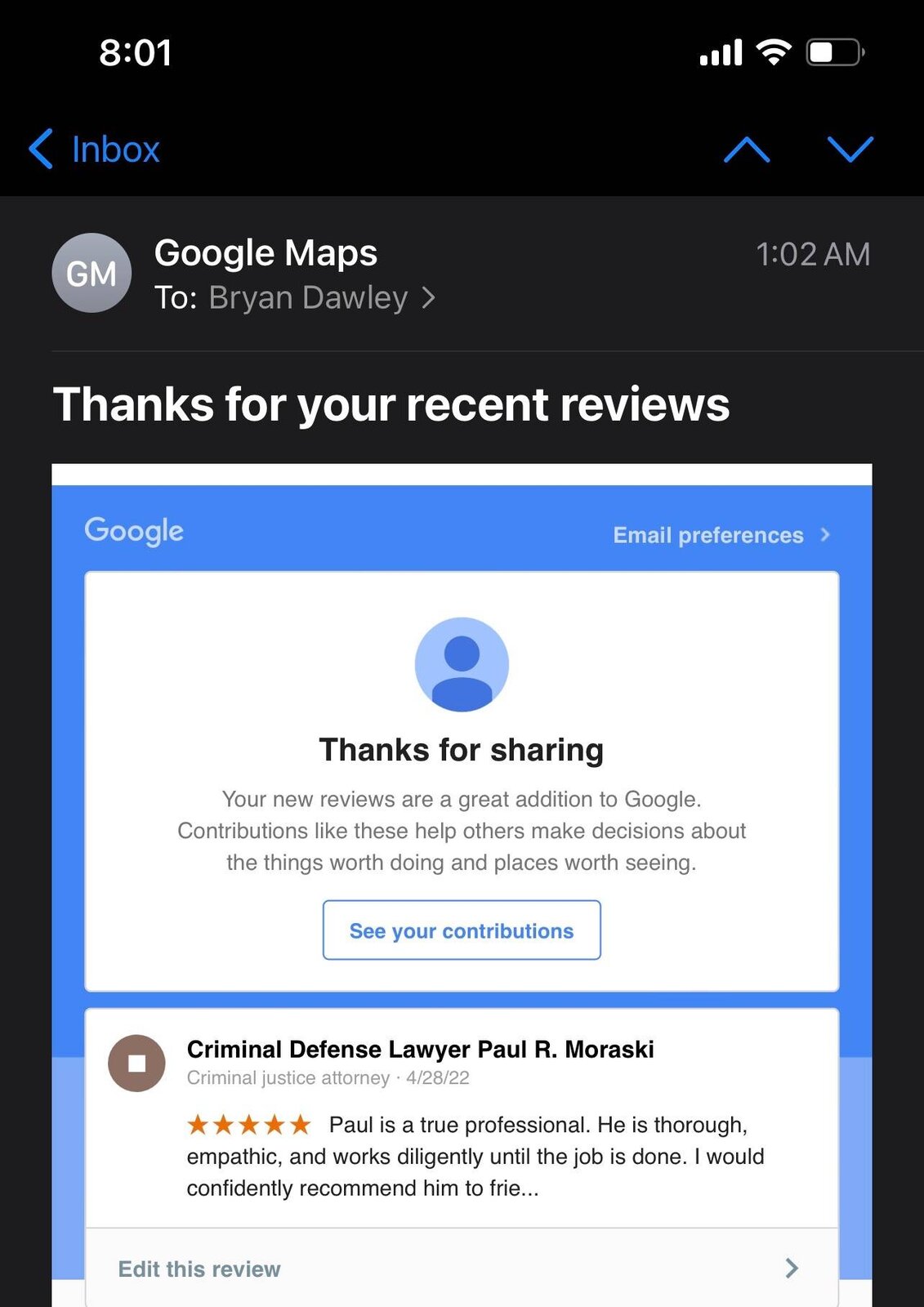 @JoyHawkins
any tips or tricks aside from what I've done so far? These are all clients of my lawyer clients and they are not posting from his office or anything to trigger an IP issue. I'm at a loss for what to do and client is getting frustrated. Any advice you or anyone in the community has would be greatly appreciated.
Thank you!
Ted