Wanted to share my experience I just had with Google. We have the new Places Dashboard with three listings showing. G+ dash is also showing the same three. When I did a search for "
Orthodontist Chesterfield
" Three listings show in the 3 pack ( Great for us, I know ). The #3 listing "
Alizadeh Schreiner Orthodontics: Schreiner Becky DDS
" is a verified page, showing in SERPS and yet is not showing in the New Dashboard. The New Dashboard shows our verified page "
Dr. Rebecca Scheiner, DDS
" You will note that both pages have the same URL, review, images, NAP etc., but the name is different. I called Google to address the wrong listing showing in the pack. Google kept telling me it was in my dashboard (screenshot), but I did not see it. Using his internal software he was looking at the old dashboard and was seeing this duplicate listing. I did some research on the client and found that years ago they had verified this listing and we had gone in to have it removed, which we completed. With these latest updates they are popping back up.
Here is the problem: This duplicate and incorrect listing can only be accessed through Google support software. This listing was still in the old dashboard on there side, which has duplicates showing in SERPS, yet we have no way to access the listing to edit or deal with the duplicate. The only way to deal with it is to report the issue or call support.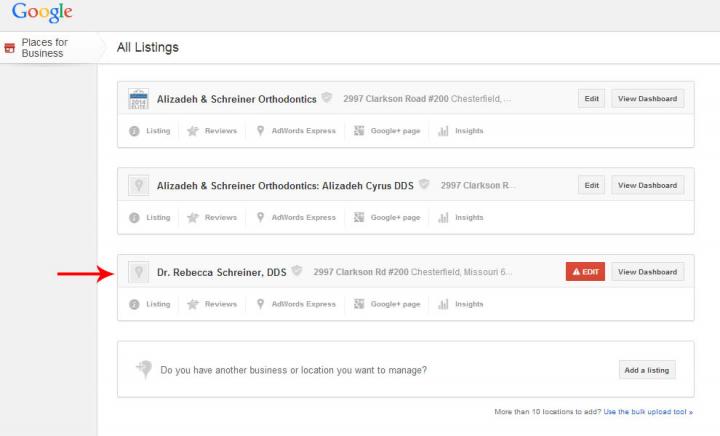 Last edited by a moderator: