Joined

Jun 28, 2012
Messages

3,778
Solutions

3
Reaction score

1,877
You can now add the Local Search Forum to your Home Screen for quick direct access (no need to load a browser). This may be especially welcome to those who like Tapatalk.
Source:
Home Screen Installation
It is not fully supported yet in all browsers or operating systems. Those marked as green fully support it. Those in Lime green have partial support.

ANDROID MOBILE DEVICES
For most Android users, this will be automatic. Open the forum in Chrome or whatever the "Android browser" is, and you should see a popup offering to add it to the home screen.
If not, here are the manual instructions: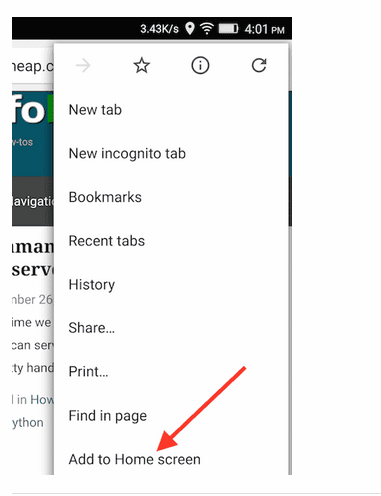 Just click on Settings and find Add to Home Screen and the icon will magically appear.
iPHONE
To use this feature on iPhone, you need one of the recent iOS upgrades, at least version 11.3.
I first tested this on an iPhone 8 Plus with iOS version 12.4.1. It worked in Safari for me; not in Chrome, Firefox, or Edge yet. Also tested on an older iPad with iOS version 12.4.1 with the same results.
Start by loading the forum in Safari.
Then click the "Share" arrow at the bottom of the screen and scroll down the options to find "Add to Home Screen":
Tap Add to Home Screen. And you're done.
Tapping that icon loads the forum immediately... No need to open a browser first.