0
Administrator
Moderator
Local Search Expert
LocalU Member
LocalU Faculty
Joined

Sep 13, 2018
Messages

124
Solutions

3
Reaction score

189
Google is sending out emails that warn you that your "Unpublished Business Profiles will be deleted in 30 days." Don't panic - these listings that you may have created but never published. Most of the time, you'll notice that the email came to a different Gmail address than the one that "owns" your verified listing - we've all started creating a listing only to figure out we're logged into the wrong account.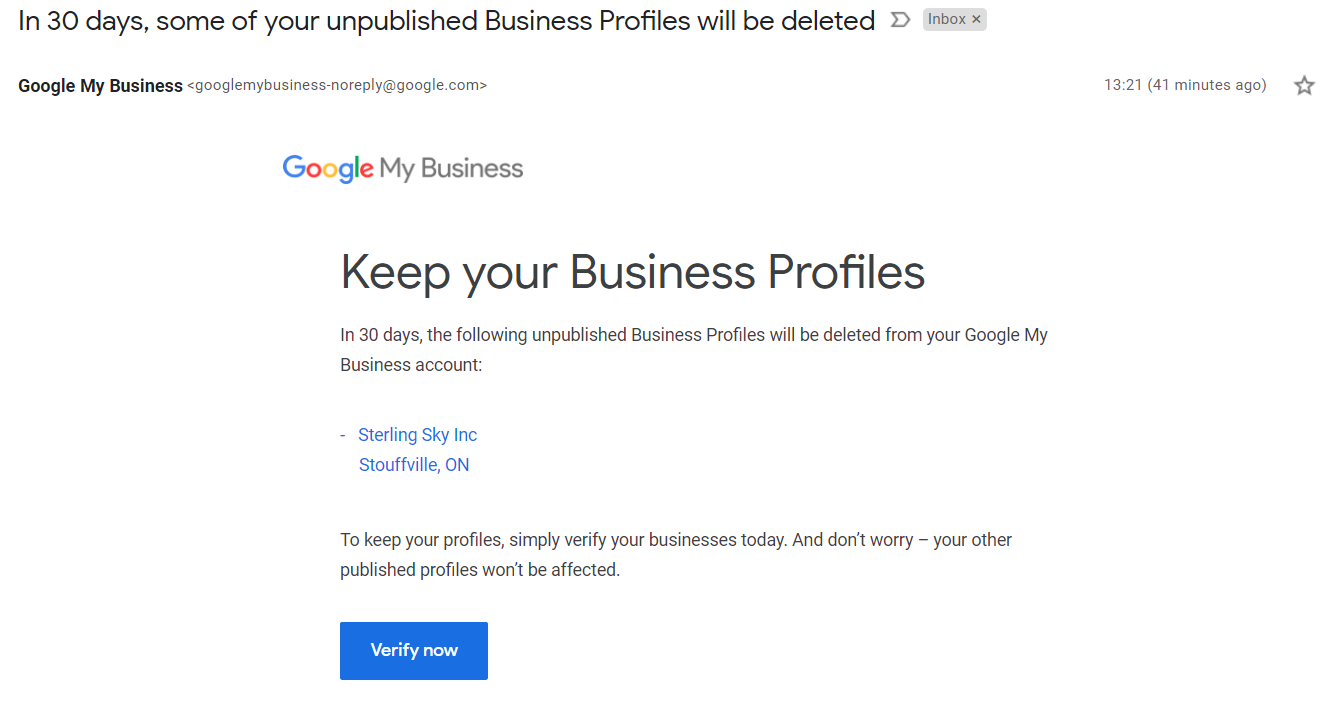 If for whatever reason you want to KEEP these listings -you'll need to take steps to get them published & verified. Generally, they're accidents or mistakes - and them disappearing will actually clean things up.
The wording on these emails has caused a few to panic - but there's no need.
More at the GMB Forums:
Why "In 30 days, the unpublished Business Profile for...." - Google My Business Help
Last edited: