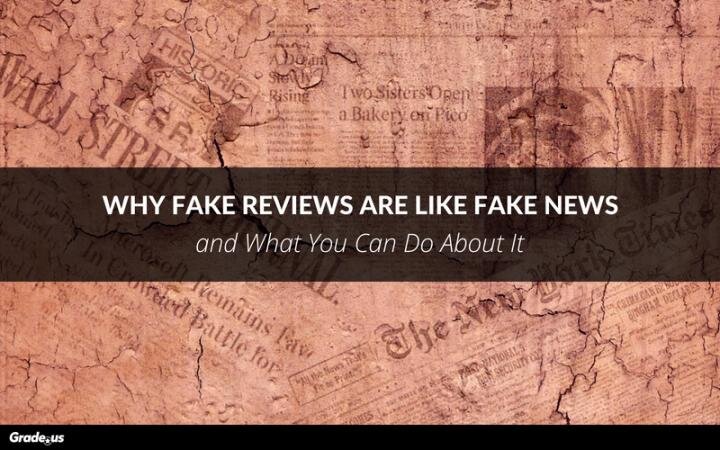 Why Fake Reviews Are Like Fake News and What You Can Do About It
Can I trust you?
It's the question your customers want an answer to. It's also why customers turn to online reviews from a trustworthy, unbiased third-party source.
Fake reviews are the problem.
Customers can't always trust marketers to deliver on their promises. Research shows entrepreneurs, marketers and sales people are viewed as the least trustworthy. It's the reason why we have online reviews in the first place.
Customers trust customers.
Reviews from customers who can give a first hand, unbiased account of the products and services they're interested in.
They thought they could trust these reviews.
But fake reviews are damaging review platforms like Yelp, TripAdvisor, Amazon, etc. Most sellers know the value of a five star review. Businesses know reviews are kingmakers after all. They attract customers in droves, boost conversion rates and increase revenue.


Which is why reviews are so appealing to sellers.



Read the rest of Andrew's post here.

He goes on to address some of the recent examples of fake reviews with regards to Sarah Sanders and Ayesha Curry (and their respective restaurant experiences).