Hi we're looking to track these 3 links on Google Places across 50 different places (e.g. Ash ST. Cellar below is just one place):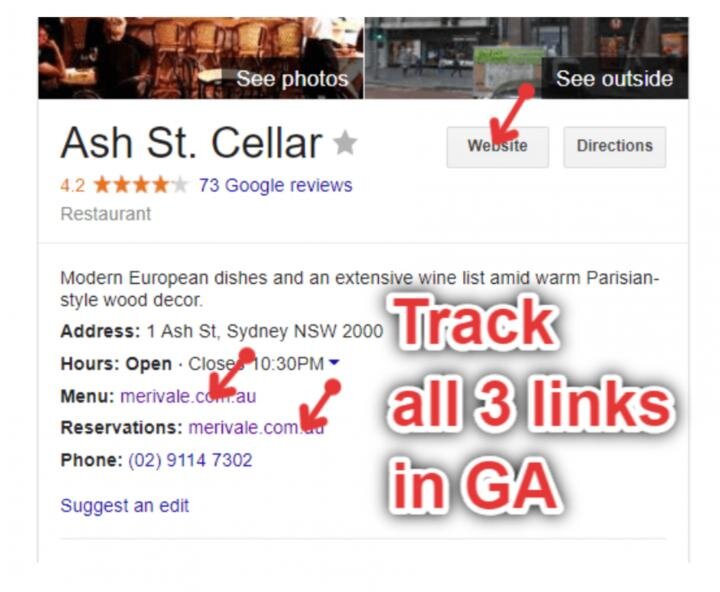 In terms of UTM tracking we were wondering if this setup will be sound:
The UTM will be set up as follows:
Campaign Source = google local
Campaign Medium = name of place e.g. ash_st_cellar
Then what changes will be campaign name for each 3 conversion points:
Campaign Name Website = website
Campaign Name Reservation = book
Campaign Name Menu = menu
This way we can track at place level number of clicks to website, reservations and menus via GA.
I want to roll this setup to over 50 different places, so lots of UTM urls but just want to confirm if this strategy is sound before executing?
Cheers.